Congratulatory message from Dr. Darvishi, Head of the Management and Planning Organization of Bushehr Province, on the occasion of Judiciary Week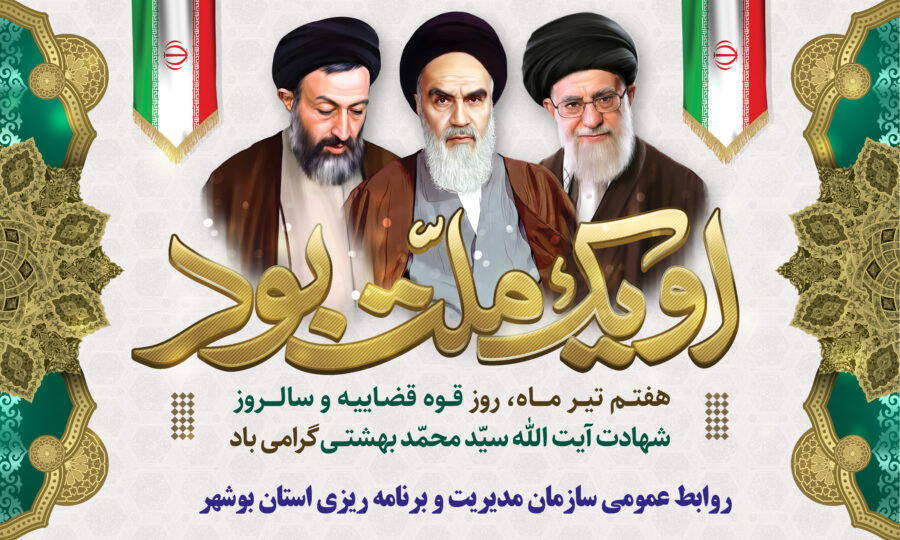 "in the name of God"
وَإِنْ حَكَمْت فَاحْكُمْ بَيْنَهُمْ بِالْقِسْطِ نِنَّ اللَّهَ يُحِبُّ الْمُقْسِطِينَ (مائده آیه 42).
Judiciary Week is an excellent opportunity to honor the sincere efforts of the faithful and committed members of the judiciary, primarily to protect the great memory of the architect of the judiciary, Mujahid Nastu, and the thoughtful mujtahid of the oppressed martyr "Ayatollah Dr. Beheshti" and the supreme martyrs in this field.
As one of the most critical and influential pillars in the Islamic Republic, the judiciary has a valuable role in protecting the noble Islamic ideals and the high values ​​of the glorious revolution. It is the judiciary.
Undoubtedly, a large part of the lasting security and the establishment of order, and the provision of comfort and tranquility in society is due to the efforts of judicial officials and various sections of the judiciary, who earnestly strive to fight against social anomalies, lawlessness and multiple crimes and spare no effort.
In honor of the memory of the precious martyr Dr. Beheshti (RA) and his faithful companions, I congratulate the Judiciary Week to the committed and servants of the judiciary and those involved in the judiciary in Bushehr province, and the success and divine approval in the service. I ask the holy system of the Islamic Republic of Iran for these dear ones.
Ali Darvishi
Head of Management and Planning Organization of Bushehr Province