The 14th Knowledge Enhancement Meeting of Bushehr Management and Planning Organization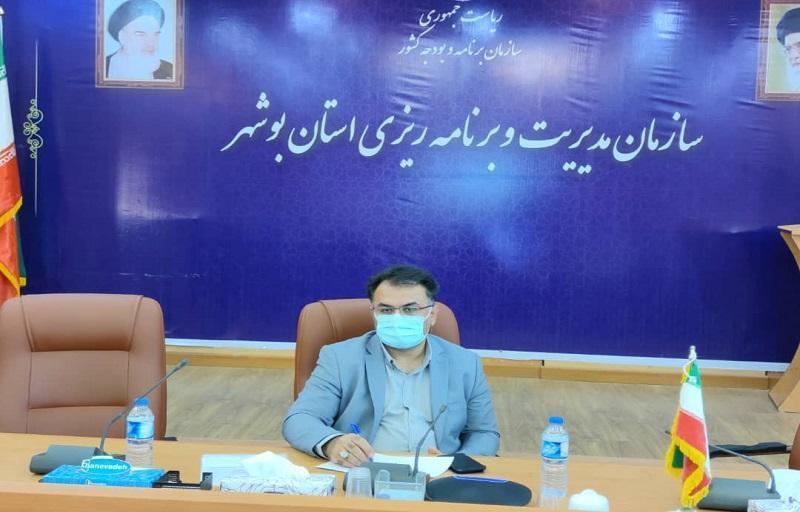 According to the public relations of Bushehr Management and Planning Organization, the fourteenth meeting of the Steering Council of the Management Organization was held in the presence of Ali Darvishi, the head of the organization, deputies, and experts in person and also in cyberspace in the meeting hall of the organization.
At the beginning of this meeting, news related to the field of planning at the national and provincial levels was reviewed by colleagues.
In the continuation of the meeting, Ali Darvishi, emphasizing the need for efficiency and benefit of all colleagues from knowledge-building sessions, added:
Coverage of meetings for all colleagues and experts of the organization as well as the need to evaluate and conclude these meetings has a great impact on advancing the knowledge-raising goals of the organization.
The head of the Management and Planning Organization of Bushehr province continued: the use of information and the use of technical analysis in achieving the development goals of the province was necessary and explained:
In the first step, the report of the organization should be purposeful and in line with the needs of the province and the realization of economic growth and have accurate and comprehensive information and in the second step, used this information and analysis correctly in the development processes of the province, such as the distribution and allocation of funds.
In the end, Ali Darvishi made some remarks about generalizing the analysis of the organization's data on decision-making in the province, as well as facilitating businesses based on the data model.
Finally, Mr. Gheisizadeh made some useful points in this regard entitled "Data-driven organization and its effects".